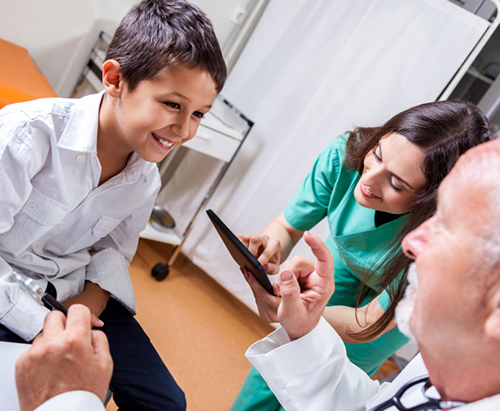 We have an extensive network of qualified and experienced onsite and over the phone interpreters. Our interpreters are expert linguists who can interpret effectively. Homeland Language Services takes great measure to select highly qualified interpreters in the market with national certification, training experience and degrees. In addition our interpreters are all accredited native speakers. Our interpreters are available to travel to your site 24 hours a day, 7 days a week.
We offer simultaneous and consecutive interpretation. We can help you choose which interpretation service best suits for your needs. Our interpreters can be at your meeting place, social event, legal appointment, office, medical appointment, you name it, wherever suites best.
Simultaneous Interpretation: Occurs in real time, each person speaks naturally with minimum pauses. Interpreters present the message from one spoken language to another in a clear and comprehensible manner. This method is mainly used for large audiences or fast-paced meetings.
Consecutive Interpretation: Occurs when the speaker pauses between each sentence so the interpreter can convey the message to the other individual/individuals who are present. This method is mainly used for meetings and smaller events. This technique is ideal when only two different languages are spoken and for intimate and everyday conversation.
**The great benefit of consecutive interpretation is that it can be done almost anywhere (in person or over the phone), which sometimes can save you a lot of money.
LEGAL/NON LEGAL INTERPRETING SERVICES
In person or over the phone services
Law Firms

Court Reporting Agencies

Conferences (National & International)

Business Negotiations

Insurance Companies

Government Agencies

Courthouses

Legal Proceedings

Workshops

Depositions

Client Preparation Meetings

Trials

Arbitrations

Independent Medical Evaluations

Workers' Compensation Hearings

Miscellaneous Hearings

Medical

Others
RATES AND PRICES
We gladly provide competitive rates depending on the complexity of the target language. Feel free to request a Free Quote, and we'll get back to you within 24 hours.
We provide world-class language interpreting services in Los Angeles
It is not just professionalism and expertise that distinguish our interpreters and translators. They have a strong commitment to the quality of their work. Whether it's a critical medical discussion or any meeting, a professional interpreter is always available and you can ensure accurate, complete and professional interpreting.
We strive to offer customer satisfaction through state-of-the-art language interpreting service. We select the best suited interpreter to deliver consecutive and simultaneous interpretation for each client engagement.