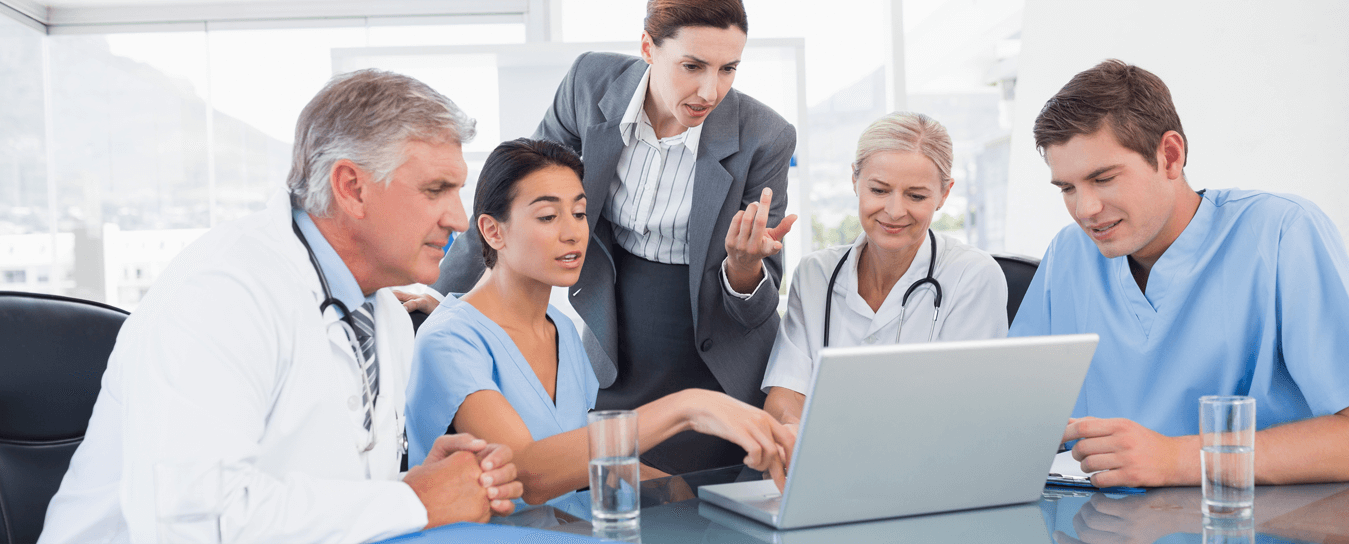 INTERPRETING SERVICES IN PERSON & OVER THE PHONE
47 million people in the United States speak a language other than English at home. These individuals are considered to have limited English proficiency (LEP). That is, they are not able to speak, read, write, or understand the English language at a level that permits them to interact effectively with health care providers.
This language barrier puts the health of many LEP individuals, and that of their communities at risk by affecting their ability to access care and communicate with their providers. These patients have less access to a usual source of care, and lower rates of physician visits and preventive services.
In contrast, language concordance between patients and physicians increases patient satisfaction, patient-reported health status, and adherence with medication and follow-up visits.
Homeland Language Services' certified professional interpreters help improve the quality of the health care services, the growth of health care business, and increase of revenues for health care providers.
We don't only specialize on providing accurate verbal communication between patient and healthcare providers but we also are able to reduce cost and improve the quality of patient care from a high industry scenario to an emergency situation. Homeland Language Services' Medical Interpreters are certified and well trained to take your next assignment. Many of our Medical Interpreters hold the following Certification:
Certification Commission for Healthcare Interpreter (CCHI)

National Board of Certification for Medical Interpreters (NBCMI)

Department of Human Services (DHS)
OUR CLIENTS COME FROM ALL REGIONS OF THE HEALTHCARE INDUSTRY. HOMELAND LANGUAGE SERVICES IS HERE FOR YOU.
For people enrolled in any of the following programs Homeland Language Services can provide interpreting services at no cost to your clinic/hospital/firm. It is as simple as a text/email/phone call to schedule an interpreter for any of your patients.
Blue Plus

Metropolitan Health plan (MHP)

South Country Health Alliance

Health Partners

Medical

UCare
OUR EXPERIENCED MEDICAL CERTIFIED AND NON-CERTIFIED INTERPRETERS PROVIDE A WIDE RANGE OF SERVICES TO THE HEALTHCARE COMMUNITY INCLUDING:
One on one medical interpreting between physicians and patients

Over the phone medical interpreting

Translation of medical documents

Translation of pharmaceutical documents

Medical transcripts including audio and dictated notes material
HOW TO SEND YOUR MEDICAL DOCUMENTS:
Documents can be sent in the following methods: Scanned images, photocopies, smart phone or emails. When uploading your document you can send it in the following formats: MS Word, Word Perfect, JPEG, PDF, InDesign, Adobe (PDF's), GIFF, and TIFF.
Documents that require physical hard copy (Such notarized birth certificates, marriage certificates, diplomas, transcript, etc.) would be sent by Priority mail or First Class mail (Additional charge may be included). Overnight delivery will be charged $30-$35 dollars. Mail delivery varies throughout the State; it usually takes about one to four business days.
RATES AND PRICES
We gladly provide competitive rates depending on the complexity of the target language. Feel free to request a Free Quote, and we'll get back to you within 24 hours.
Medical Transcription Services in Dallas
Today, doctors, administrators, nurses and other healthcare employees rely on top-quality medical transcription services in Dallas to maintain patient care records in a streamlined manner.
Medical transcriptionists are trained to understand healthcare terminology, and abbreviations. This help them to accurately transcribe medical dictations.